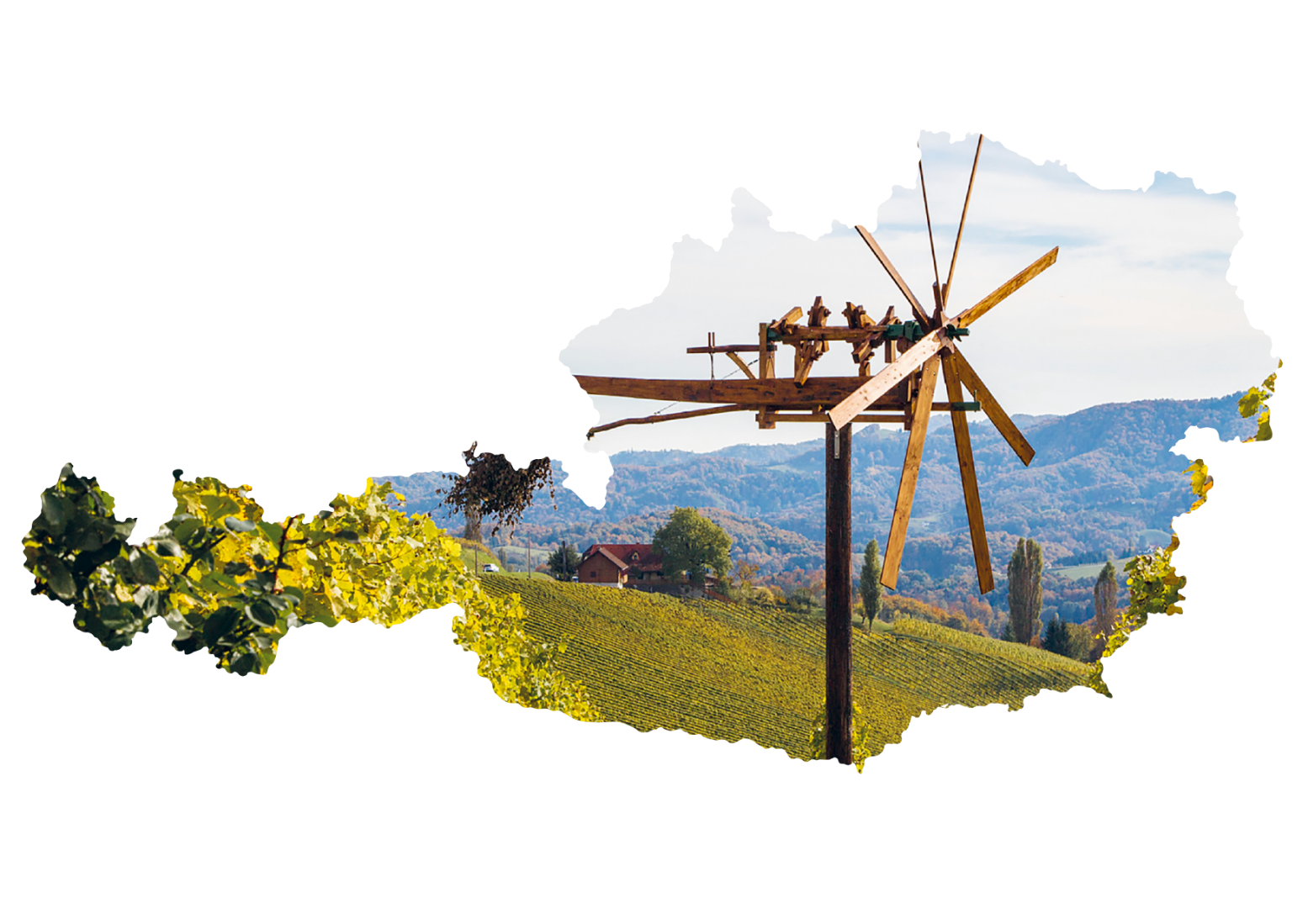 Wine
Sleep
delicatessen
Southern Styria
Vineyard Schwarzl
in southern Styria
FAMILY BUSINESS SINCE 1985:
What started as a self-sufficiency mixed operation grew into a winery with a boarding house. Our family-run winery in southern Styria is located in the midst of an idyllic landscape with a fantastic view. With a lot of cordiality and personal commitment, we welcome those looking for relaxation and connoisseurs alike. This personal interaction and the passion for what we do is what makes our Schwarzl winery so special. Johannes and Katharina have been running the estate since 2015 and bring new ideas to the family business. Visit us at our winery, get to know us personally and enjoy the picturesque surroundings with us over a drop of wine.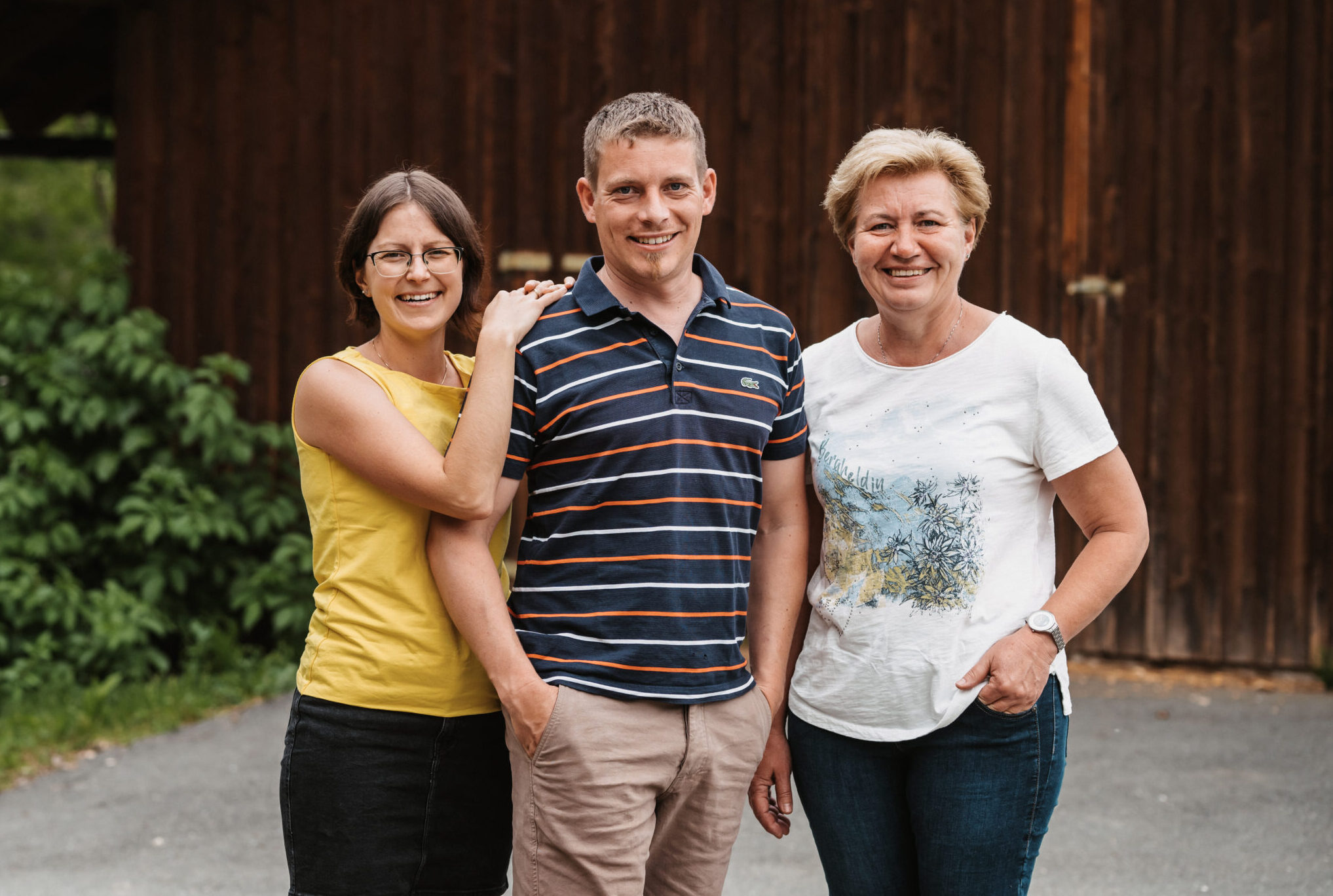 We are happy
to your visit!
Johannes, Katharina,
Charlotte & the kids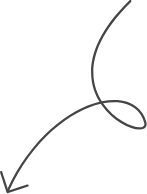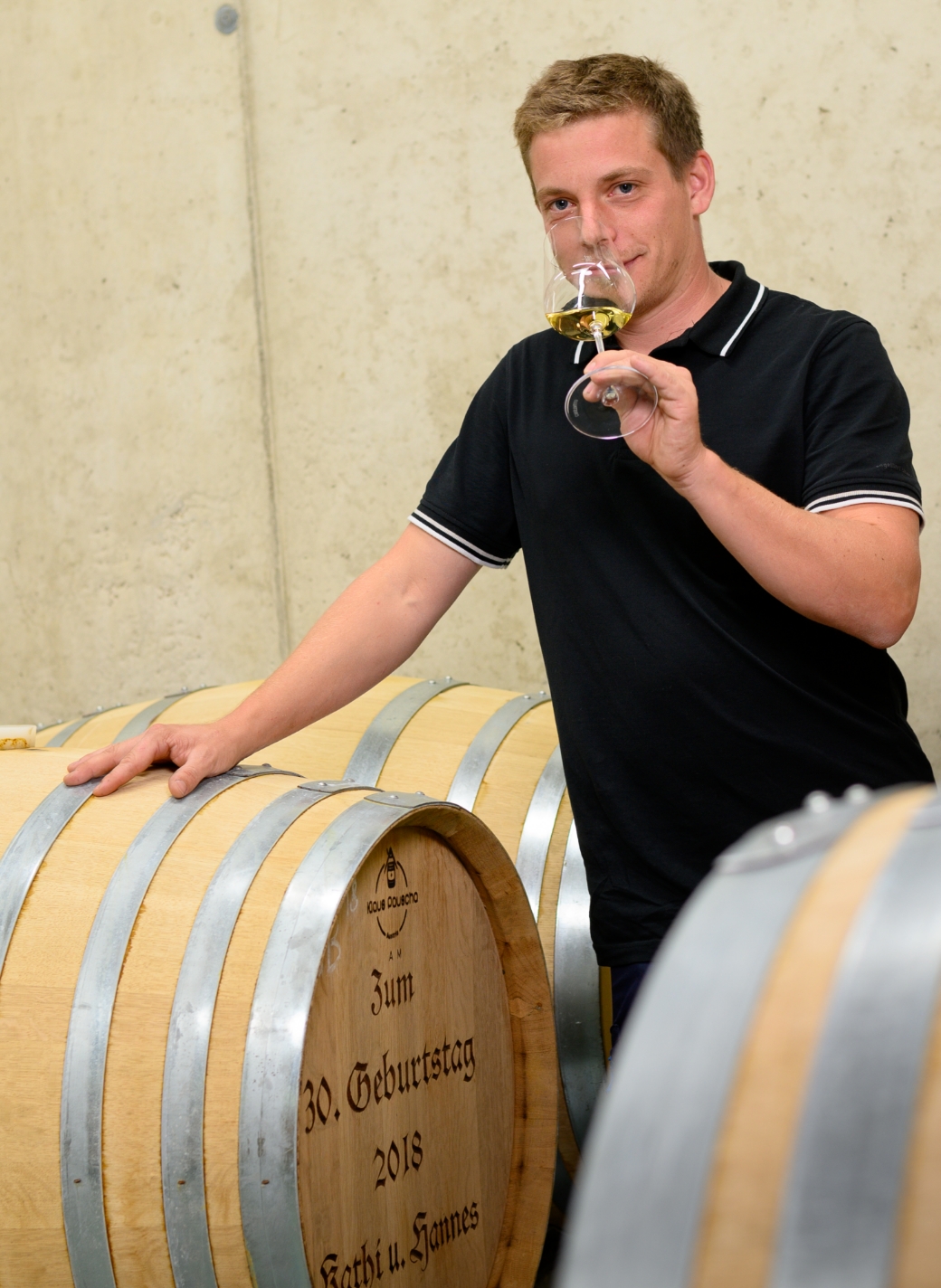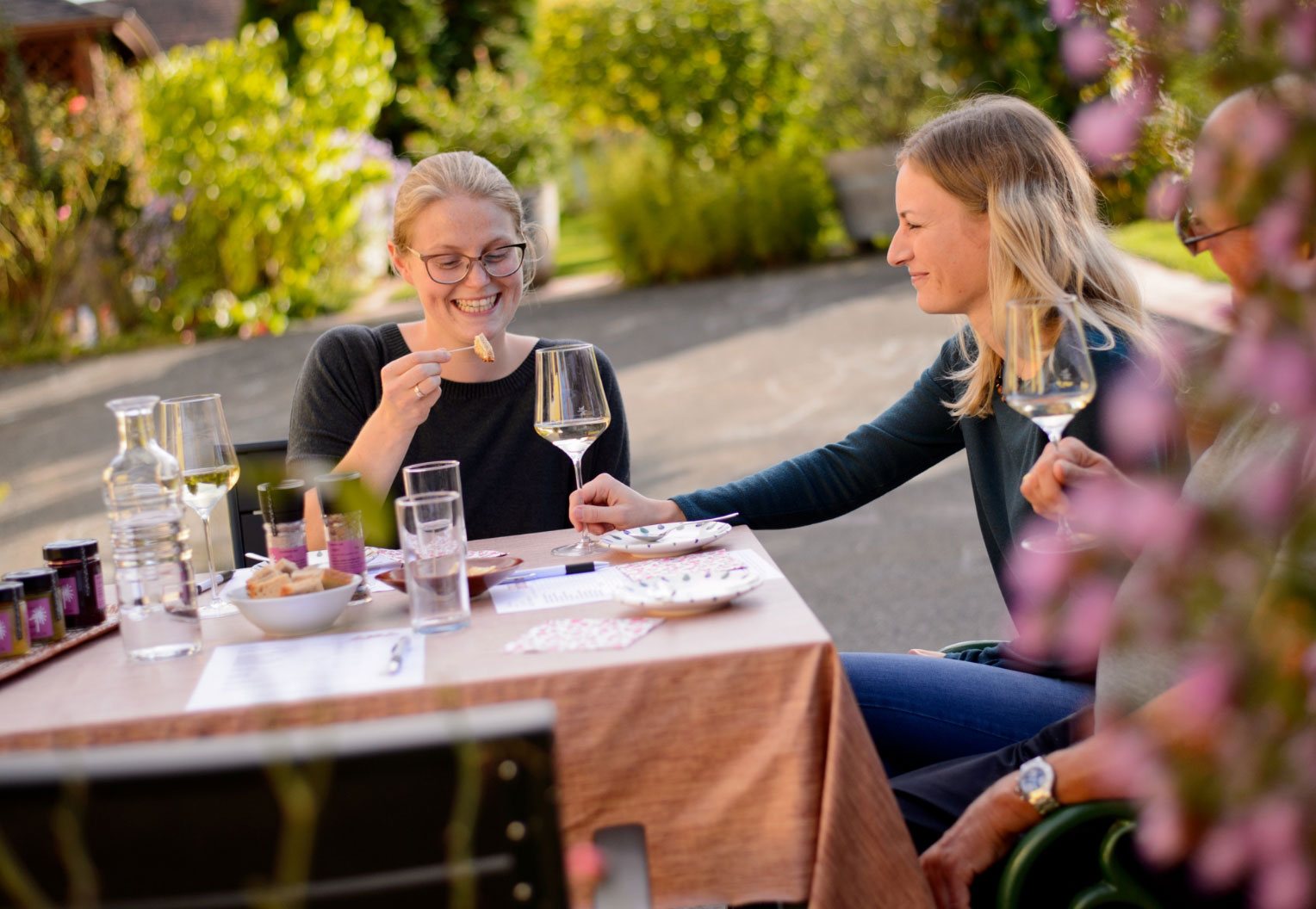 We don't say no to good wine and delicacies
The love of wine inspires winemaker Johannes to his creations. He knows the vineyards with their vines like the back of his hand. No wonder, because as a passionate winemaker, he dedicates himself to the vineyard or spends his time testing in the wine cellar. Whether sparkling rosé, aromatic white wine or red wine with wonderful nuances - let yourself be enchanted by our southern Styrian wines.
When it comes to culinary delights, Katharina lets her imagination run wild. In the kitchen she experiments, tastes and refines her ideas and tries her hand at creative recipes. The result: wonderful Styrian delicacies and fine delicacies that ensure a break full of moments of pleasure.
TASTINGS
Wine & delicatessen tasting: €8 per person
Wine & delicatessen tasting incl. guided tour: €12/person
Please reserve by phone or e-mail.

"It's a new challenge every year to bottle a great wine. Of course, this begins in the vineyard with the care of the vines. The result is always special and that is what makes a winemaker."